Term 1 2019
Speaking and Listening Presentation
Remember to work well and complete the homework neatly.
Term 4 Homework
6L
You have completed your work on writing a movie review. Now you are going to write a movie review using the different headings and ideas discussed in class and on the review sheet you worked on.
Make sure you use capital letters and inverted commas for the name of the movie. ie 'Indiana And The Temple Of Doom'.
Find out the director and the names of the main actors. You must explain the plot of the movie and the reason why you think the producer wanted to make the movie (the message). Remember not to look at just the surface meaning of the film. Think of the other messages the author may be trying to convey.
What did you rate the movie? Include this as well.
Term 3 Homework
Due: Thursday
Please complete this by Monday.
---
 BTN watch and complete
http://www.abc.net.au/btn/story/s4117206.htm
---
TERM 2
---
It is due on Wednesday 18th July. (Week 1 Term 3) 
1.

End of Term 2 Homework.
This homework can be completed by the end of this term or you can work on it over the holidays. It is due on Wednesday 18th July. (Week 1 Term 3)
You may like to print one out so that you can add your measurements onto the sheet as you go.
Take a series of photos

of each of your walls as a reference point for later on. This may help you describe your bedroom when conquering the next set of challenges.
(Upload your results onto Google Classrooms.) Check with your teacher.
2.  NEWSPAPER /MAGAZINE ARTICLE
Over the holidays you may read a newspaper or magazine article that might be of interest to your peers and that you'd like to share with them.
Take a good quality photo of the article, bring a hard copy of it, or perhaps locate a digital copy of the article and then bring them to school to share.
Please Note:
The teachers can find articles for you to read, but we'd prefer you to find references that 'you' are interested in.
Have a great holiday everyone.
3. Remember to do your reading as well.
Its expected that you will read about 30 mins per day…….yes……
but what better way than reading………..
Especially over the holidays.
T2 _Wk 9/10
Your task this week is to
record yourself reading

orally. Take your 'literature circles' book home and record yourself reading the first page of your book. (If the page has less than 4 paragraphs then turn the page.)
Maximum 8 paragraphs
Make sure you choose somewhere where there is little distraction or noise. Make yourself comfortable. You are familiar with the names and places in the book, so practise saying them aloud before you start.

Use expression and punctuation to help make the text 'come alive'.


THEN   

In a separate recording

you then need to tell us orally

what the first chapter is about. Discuss the book and what happens.
This homework is due by next Wednesday June 20.
Hi all,
Remember that you had to film someone doing something that you can describe and give instructions for. You are going to be completing a
PROCEDURAL TEXT – HOW TO DO OR MAKE SOMETHING.
You will be required to do this work this week. Make sure its done.
Week 1  
To be completed by

Monday 23rd April.
During the term we will be 'mixing up' your homework tasks. Some tasks may be due at different times and you may only have a few days to complete other tasks.
This is similar to the way homework works in secondary school.
Be prepared throughout the term to take particular notice of the days and dates when particular tasks are due.
Watch this blog for more information.
Inquiry-Tuning in

| | | | | | | | | | | | | |
| --- | --- | --- | --- | --- | --- | --- | --- | --- | --- | --- | --- | --- |
| | E | N | E | R | G | I | S | E | | M | E | |
| | M | A | K | E | | A | | L | I | S | T | |
Make a detailed list (use a table) of all the things in your home that use electricity. On the 'y' axis list them under 'room' headings. ie Laundry, Main Bedroom, etc. On the 'x' axis include whether they are direct electrical current and plugged into a wall socket, battery operated, or solar powered.
2. Which item would you be least likely cope without in your house? Give your reasons.
Then
3. In your own words tell us what you already know about electricity. You are not required to do any research. This is simply what you think you already know.
Here are some clues………..How does it travel, what are the dangers associated with using it, who invented it, does it run out, how is it made, can you store it?
Remember to:
 Rule your lines in red pen.

Use the full width of the page!

Make sure that the spelling of each item is correct.

That your work is NEATLY presented.
Swimming Reminder:
Don't forget to bring your swimming money. Swimming starts this week. Check with your teacher to see which day and time your grade goes swimming.
Non Swimmers:
During swimming time you will be expected to complete the workbook of tasks that has been given to you. You can work on this book each week and complete as much as possible.
Your teacher will collect the booklet at the end of the swimming program and check that you have completed an acceptable amount of work. Your neatness and attention to detail will be considered.
Enjoy!!!!!!
Week 8
Due: Wed 21/3/18
This homework is due by Wednesday. This is similar time table strategy to homework expectations in secondary school.
Make sure you are aware of the changes.
You also need to be completing
work on place value, decimals and percentages.
Literacy Circles work needs to be up to date.
Week 4
Week 3
Week 2                                 
Due Date:

Monday 12th February



Complete this in your Even Book.
Make sure that you complete your homework neatly.
NEAT or REPEAT!
Here is a reminder of how to set out your work. This is an expectation.
Week 2 Homework
WRITING
Find a piece of writing or an experience that appeals to you. It could be a chapter of a book (or a whole book) that you have read, an article from a newspaper, a sporting fixture/report, a story that you have heard, an enjoyable trip you went on in the holidays, etc.
Your task is to summarise this:
it should only have key points of interest
there should be minimal but clear detail
it should be written in the order it happened
names/key information should be included
opinions and reflections are not included
it should be brief (concise)
no major information should be excluded
Remember

Read and understand the text carefully.
Think about the purpose of the text.
Select the relevant information.
Find the main ideas – what is important.
Change the structure of the text. You do notcopy parts of the text.
Rewrite the main ideas in complete sentences.
Check your work. Reread your ideas to check you have covered it all.
MATHS
TIMES TABLES
You will have identified a times table that you need to work on. 6s, 7s, 8s, or 9s are the most likely ones that you are needing to practise.
Write out the times table in your book. (eg is below)
0 x 6 = 0
1 x 6 = 6
2 x 6 = 12     etc
Identify the ones that give you the most trouble.
Highlight them with a marker.
Practise these difficult ones during with week with a friend/family member. See if you can learn them so that you can answer them automatically.
Good luck.
Term 1 2017
Welcome to 2017
Here are your homework  tasks for the term.
Make sure you check out the Grade 6 Quality Homework Guidelines. This is your responsibility.
Homework for the last week of term.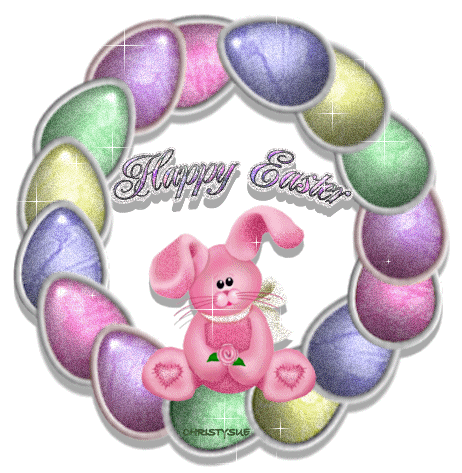 TERM 2, 2016
Term 3 2015